El Duelo
(The duel / mourning) Two-channel video installation, colour, sound, 4'40'', 2009
Project Talento para llorar
The same actresses as in Talento para llorar are confronted as professional mourners in El Duelo. They are in a no-place, in an act that decontextualise the gesture of mourning and focuses on a representation of a representation, composed by scales of cries and moans, movements and gestures.
They are desperate expressions, sometimes over-acted, sometimes subtle, revealing the structure of acting and theatrical representation.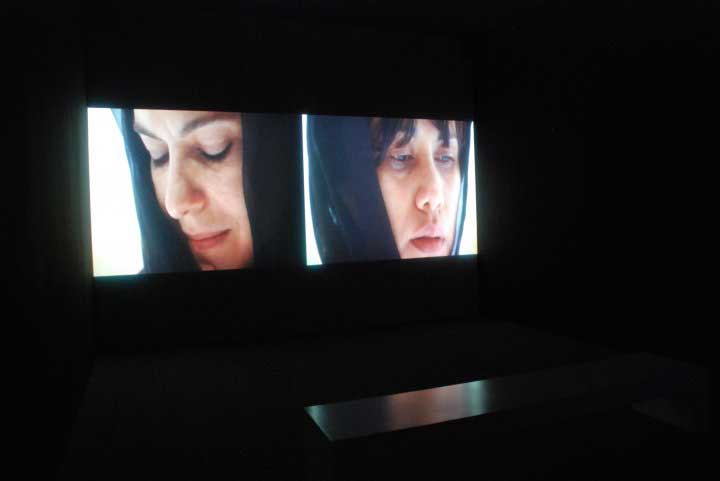 Installation view, MUAC, Mexico City, 2010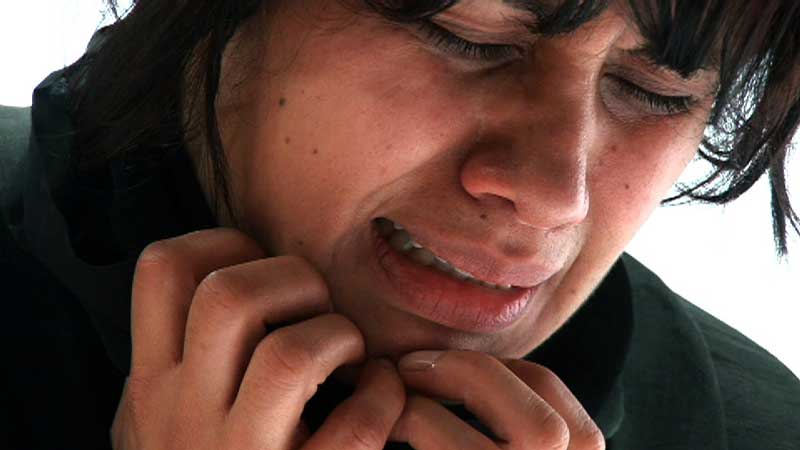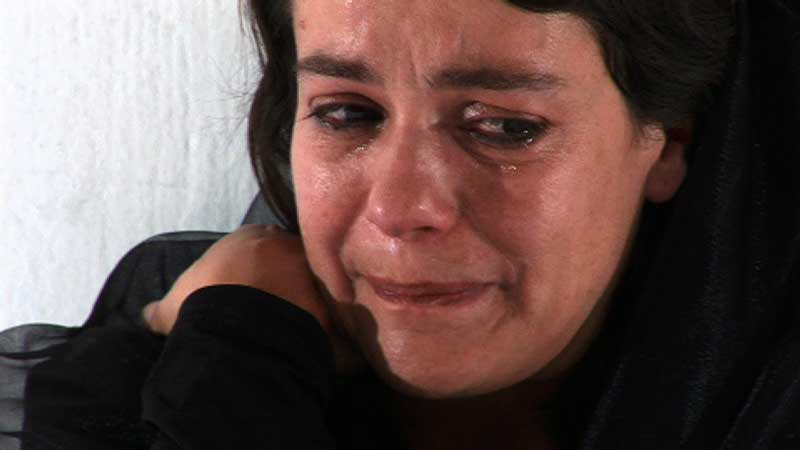 Video stills.